A Girl In A Museum World: The Back Story...  
Ok, tune the Fresh Prince of Bel-Air theme song...This is the story all about how a Melinin-nated museum professional navigates through the museum collection world. Being a Black woman working with the "old stuff" is a unique experience that I want to share with folks. Let me drop some statics for you all real quick. Only Twenty-eight percent of museum staffs are from minority backgrounds and the majority of these workers are in security, facilities, human resources, and the finance departments. Among museum curators, conservators, educators, and leaders, only 4 percent are African American and 3 percent Hispanic. These stats are little problematic right?
Although, this study was conducted in 2015, and yes, the profession has become more inclusive based on the second survey that was conducted in 2019, but not enough to change the narrative or alter the perception of what the average museum professional is or can be. I created this platform to show that people of color can and do work in museums, and we're not confined to only Front House or Fundraising positions. We, too, can touch the old stuff. Oh, and by the way, "old stuff" will be used a lot here; it's often how I sum up my job description to a person I've bored to death by attempting to explain my credentials, love of history, and what I do. After I sum it up with "I touch the old stuff," they rejoin the conversation, and I get the best reactions every time. I get the famous, Ohhh I get it now look.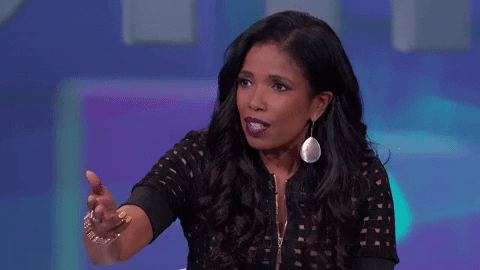 Anyways, the journey of working in a museum, specifically the museum collections department, has been an emotional experience. I always struggle to find one adjective to describe my museum professional journey, and the adjective forever changes when I'm prompted with the question. Emotional fits, for now. Maybe, as I navigate this blogging journey, the right adjective to sum up my journey will come to me and I'll have my light bulb moment.
But for now, as I stated, the journey to being a museum professional is emotional. Emotions ranging from-happy, to burnt-out, frustrated, and right back to OH MY GOD, this is the BEST job EVER...I get to touch the OLD STUFF!!! I'm going to seriously try to not use those words that often. But really, life as a Melanin-nated Museum professional is interesting and fun and sometimes a little dangerous. I've been on top of many storage units and squeezed into some not so body-friendly places all in the sake of an artifacts safety.
So, What is A Girl In A Museum World? It is me, and I am she, coming to you with 2 1/2 degrees, but no autographs, please. Oh yeah, you guys will also get some random freestyle rap verses here and there! In person, I'm nerdy and slightly silly, so those traits will most likely show in my writing as well. Ok, back to the point...A Girl In A Museum World is a free space for this chica to express, share, grow others and herself, and of course, sprinkle as much melanin as she can. 
Museum Monday's will be all about my experiences, thoughts, and lifestyle adventures as a Melanin-nated Museum professional. 
Photoshoot Bloopers:
-Because life isn't perfect!